LUXEMBOURG PRIDE Week: 1-10 July 2022
In 2022, Luxembourg Pride Week will take place as an official partner of Esch2022 as part of the European Capital of Culture.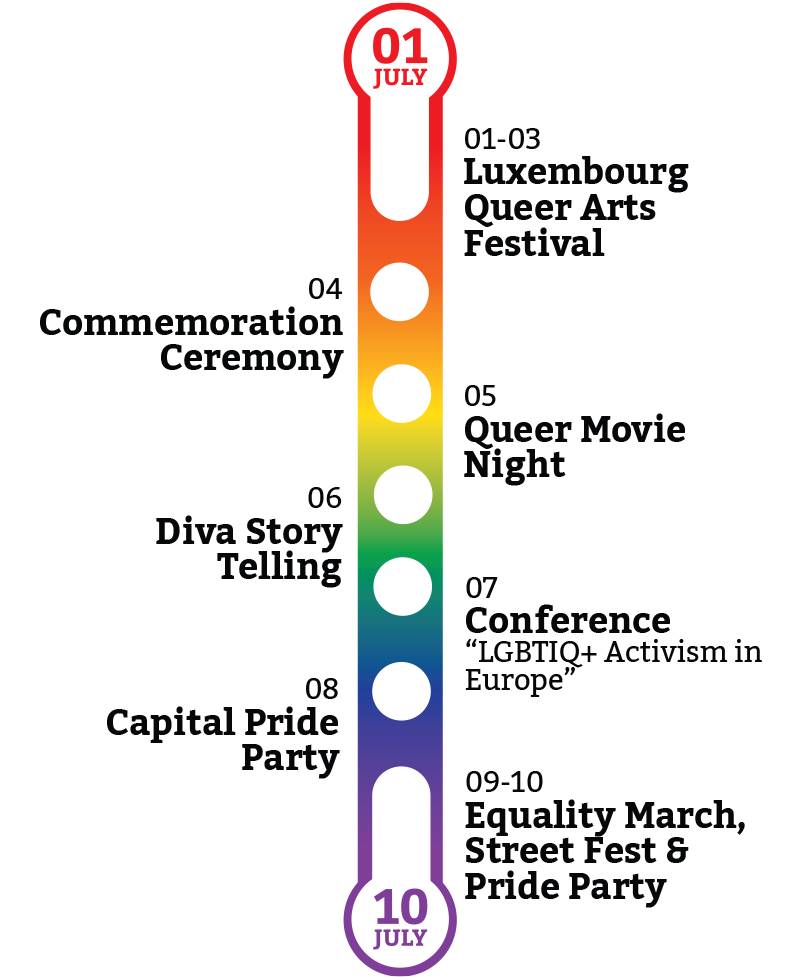 Luxembourg: we embrace diversity!
Interested?
Then stay up to date!
The complete programme with many more events will be presented gradually in the upcoming weeks.
Follow us on social media or subscribe to our newsletter to make sure you don't miss anything!
Der Luxembourg Pride in den letzten Jahren